Why Every Farmer Should Track Produce With Traceability Software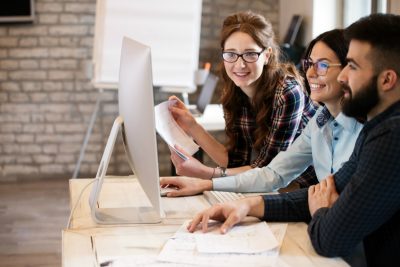 A traceability system helps farmers track produce from farm to store to table. Old-fashioned systems relied on stacks of paper, but today's smart farming systems utilize computing power to individually trace each fruit and vegetable through every step of the process. Consider these three reasons to use traceability software on your farm.
Protect Consumers
An outbreak of foodborne illness can destroy a farming business. However, the ability to quickly identify and recall contaminated products can reduce losses and save your reputation. Traceability software lets you pinpoint the source of a bacteria or parasite outbreak within minutes.
Tighten Quality Control
A smart farming system lets you have more control over the quality of your fruits and vegetables than ever before. You can log complaints, reviews and sales figures for each batch of produce. Over time, this information gives you a good picture of what customers like so you can tailor your products to their preferences.
Reduce Waste
Increased traceability also means less waste. Use a smart farming system to track inventory in real-time and prevent old produce from sitting in storage too long. Keeping your inventory moving lets you put fresher produce on store shelves and into your customers' hands.
Are you ready to take your farm's traceability system into the 21st century? SourceTrace Systems provides advanced farm management software developed with sustainability in mind. Visit https://www.sourcetrace.com/ to see what their innovative products can do for your farm.