Sleek, Beneficial 3M Car Window Tint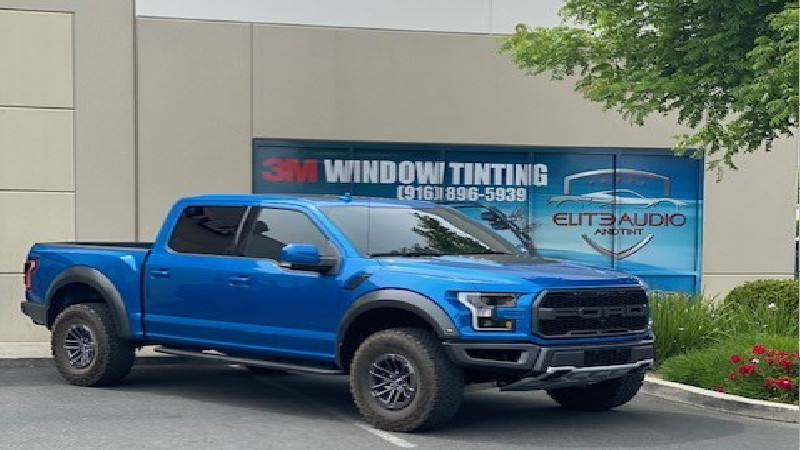 The hot summer days can feel even hotter when you are driving. The sun continuously beats down on you, your passengers, and your interior. After grocery shopping or lunch with your friends, you return to a hot box as the sun continuously fills your vehicle with its ultraviolet rays. A quality 3M car window tint will help save your interior and beat the heat.
Tinting Your Windows Protects Your Health
Did you know that tinting your windows also provides health benefits? 3M ceramic car window tint gives you up to 97% IR rejection. IR rejection is the percentage of ultraviolet (UV) sun rays blocked by the tint. Did you know that UV rays are a form of electromagnetic radiation? Prolonged exposure to UV rays can result in health issues such as aging, burns, sunspots (darkening of the skin), and even skin cancer.
Applying a 3M car window tint blocks both types of damaging UV rays (UVA and UVB). According to the Journal of the American Academy of Dermatology, a study in 2004 showed that nearly 53% of cancers are on the left side of the body or your driver's side. Those who drive for extended periods have a much higher risk of skin cancer.
The Benefits of Tinting Your Windows
Your vehicle maintenance does not end with changing the oil or updating the spark plugs. Your interior is damaged over time from the sun. If you plan to resell your car or love having a sleek interior, window tinting mitigates the damage. You also do not have to worry about a window tint interfering with your GPS or cell service as it is a non-metal product. With professional window tinting, you will be preserving your car interior with all the benefits of playing your favorite music without interruption.